A data set is the collection of personal data to which a processing operation relates. A data set is related in the management system to one or more Processing(s).
Capturing a Data Set
Expand the menu under "Company" and select the "Dataset" option.
Click on the "+" and enter the data in the Data tab, as shown in the print screen.
Link the data set to a run by clicking the magnifying glass.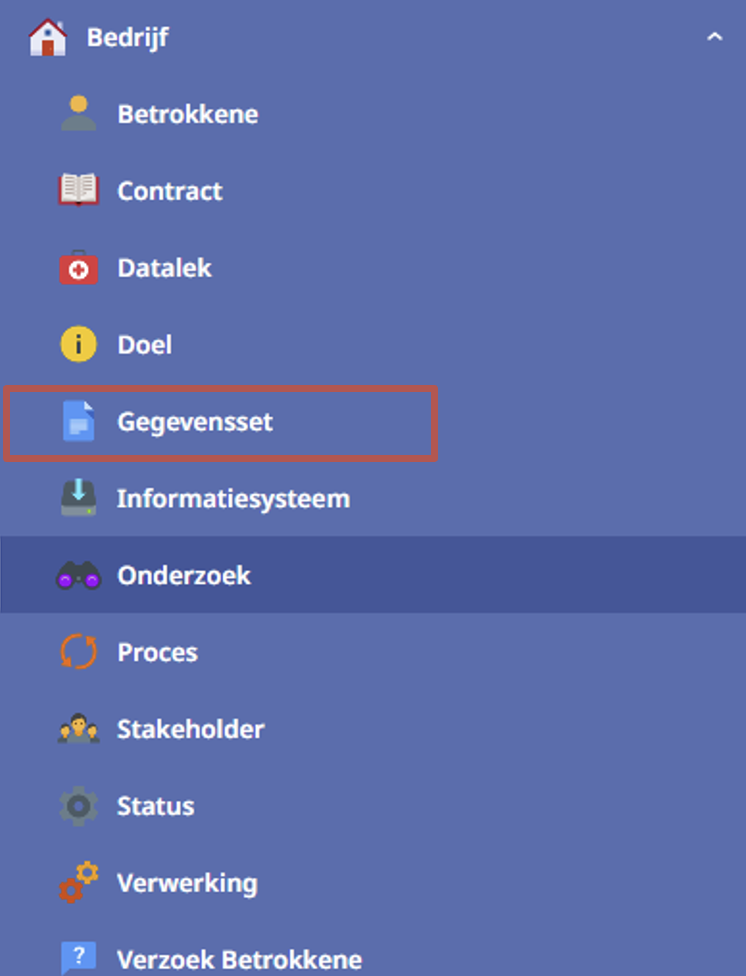 Select the 'History' tab to view the audit trail of the activity.
Select the paper clip icon to upload supporting documents.
Select the text bubble icon to post a comment.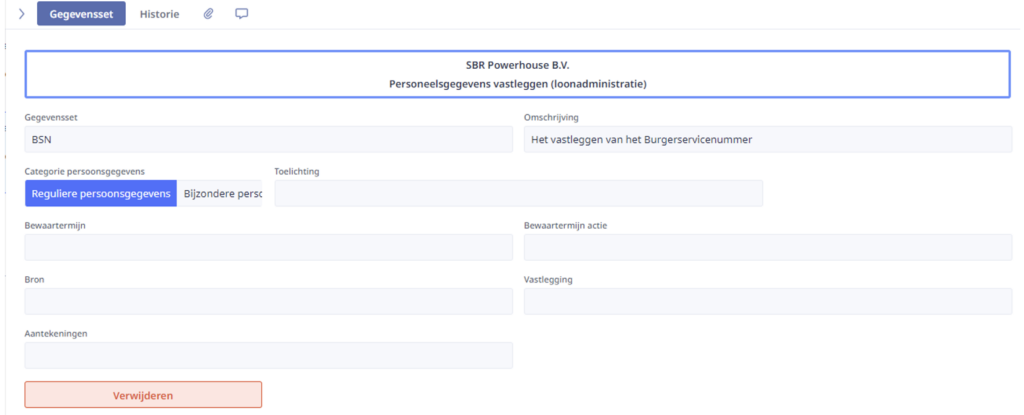 Tip from the Service Desk: also record the Stakeholder or Purpose for this Processing.
Do you have questions or need help? Feel free to contact us.