When a new data card is created within the SBC Management System, a relationship can be established directly with another data card. For example, linking an information system with the associated contract and possible data leaks.
The use of these relations ensures that almost unlimited connections can be made, and thus insight is gained into data processing and data structure.
Establishing a relationship
In this example: a relationship in the event of a Data Leak. The described operation is the same for all data cards.
Expand the menu under 'Company' and select the option 'Data breach'.
Haven't entered a data breach yet? Then first enter a Data breach according to this instruction.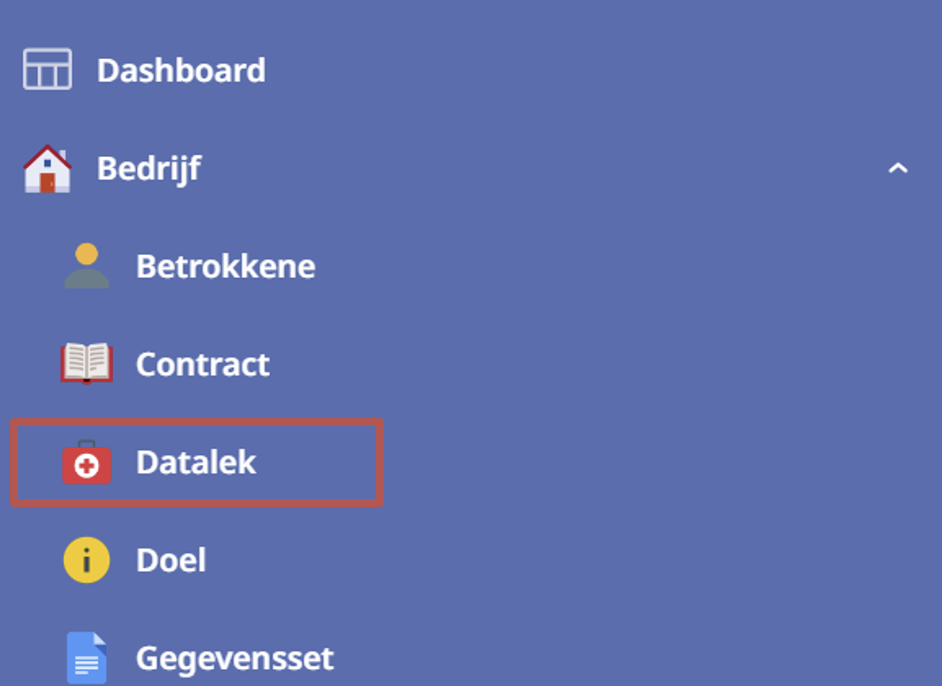 Select the Data Breach where a relationship should be recorded. See print screen:

Select the 'Relationship' tab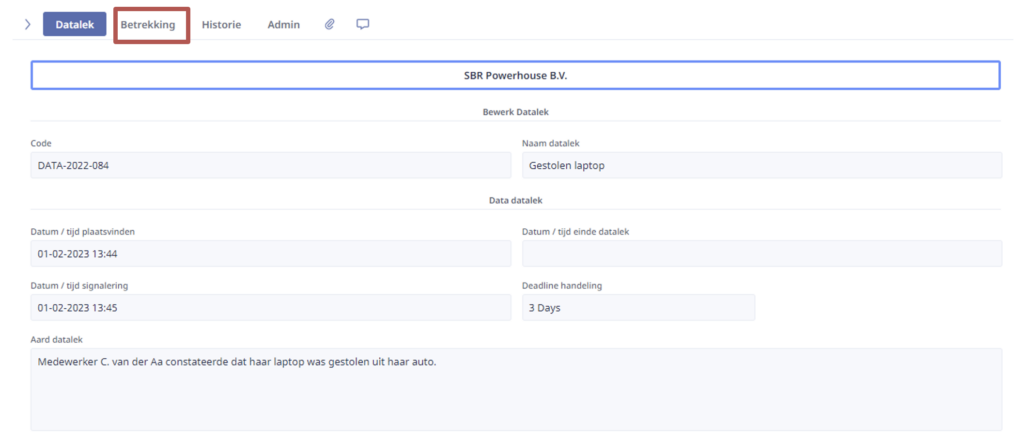 Link the Data Subject to the data breach by clicking on the magnifying glass (1).
Then select the Data Subject, you will be returned directly to the screen where the Data Subject appears (2).
No Data Subject created yet? Select the magnifying glass and choose the button 'Create new'
Tip from the Service Desk: by selecting the option 'Involved details', you will already see part of the information on your screen.