A request from a data subject is recorded in the SBC Management System in order to have an overview of all requests that the organization receives regarding the recording or deletion of data and to monitor the handling of the requests. These requests can be made by various people within the organization, such as a (former) employee, customer, supplier, etc.
In the management system, a request data subject may have relationships with:
Recording a Data Subject Request
Expand the menu under 'Company' and select the option 'Request Data Subject'.
Click on the "+" and enter the data in the Data Subject Request tab, as in the print screen.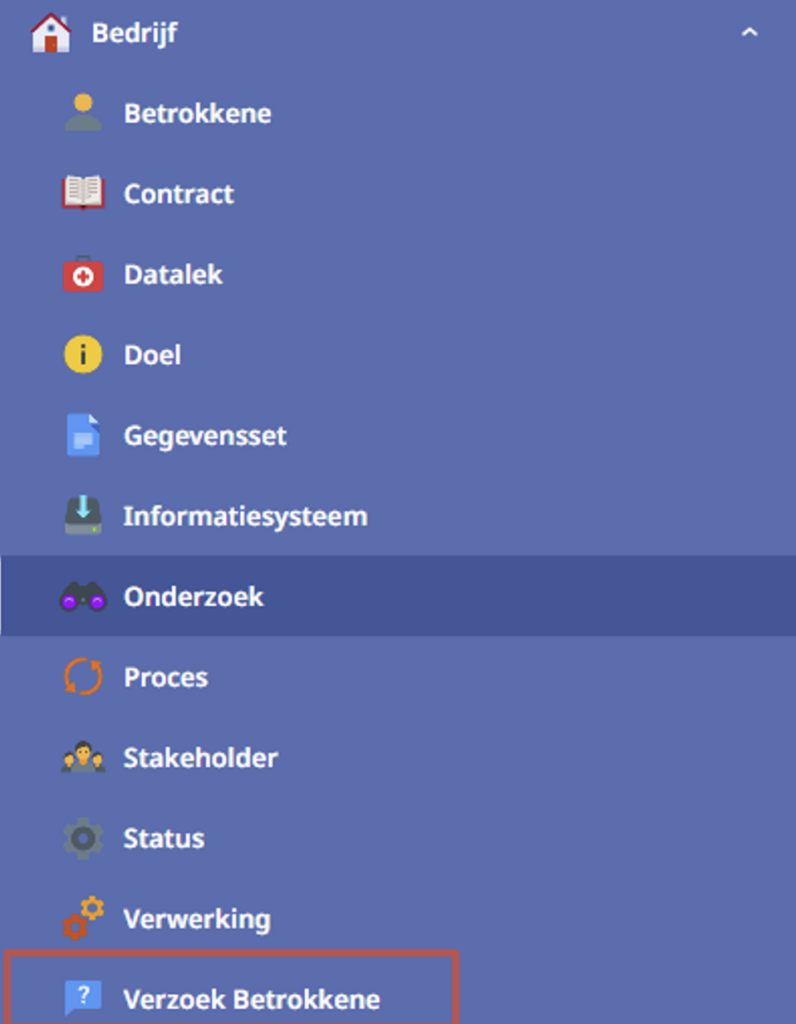 Select the 'Relationship' tab to establish a relationship with a processing operation or a data subject.
Select the 'History' tab to view the audit trail of the activity.
Select the paper clip icon to upload supporting documents.
Select the text bubble icon to post a comment.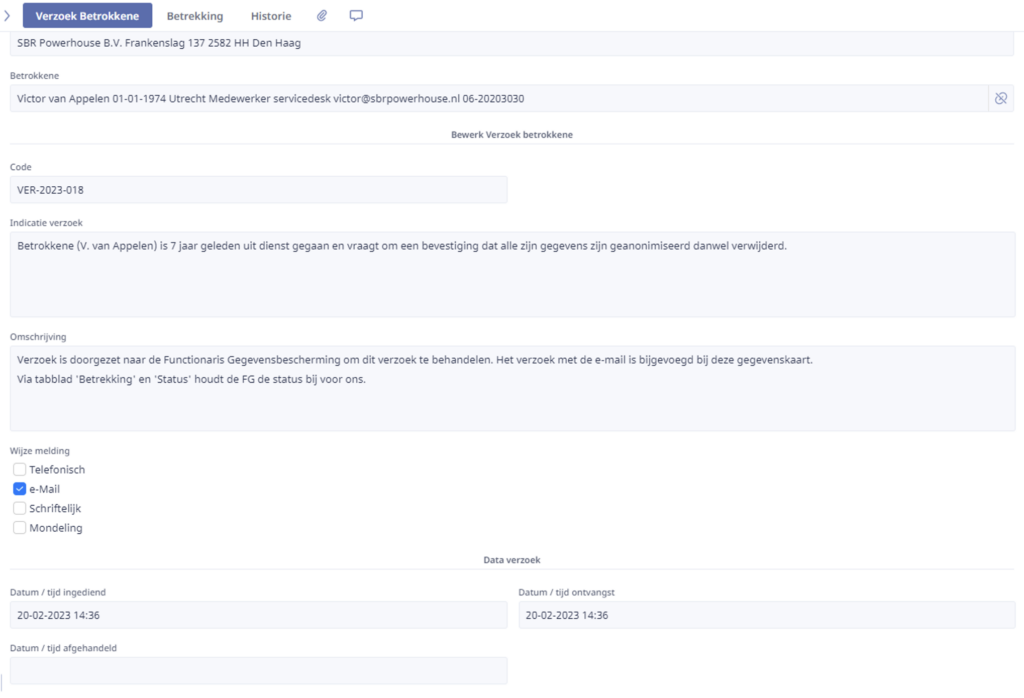 Tip from the Service Desk: also record the status of the Data Subject Request according to these instructions.