The data card status is used to record which stage of the process the data subject's request is currently at. The data card status thus serves as justification for the steps taken by (possibly different) users of the SBC Management System. Multiple status data cards can be recorded per request, so that progress is clearly visible.
A Status of a request subject can be linked to a request subject in the management system.
Capturing a Status
Expand the menu under 'Company' and select the 'Status' option.
Click on the "+" and enter the data in the Status tab, as shown in the print screen.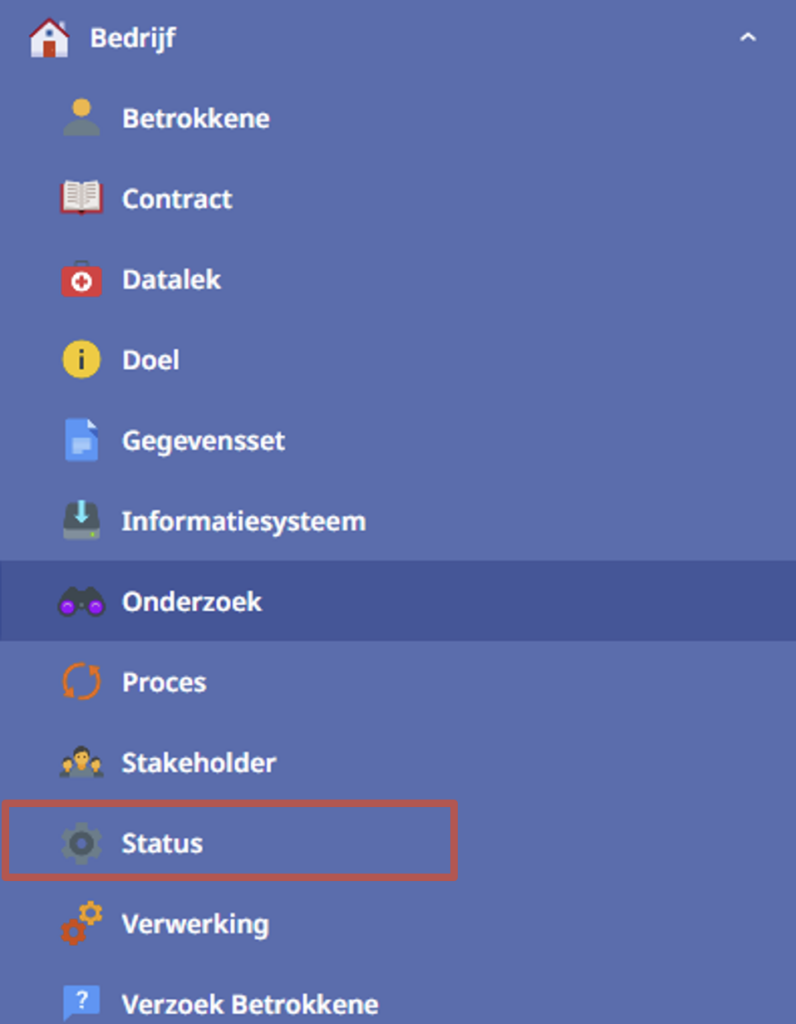 Link the Data Subject Request Status to a Data Subject Request by clicking on the magnifying glass