Processing is registered in the management system in order to have an overview of all data that is recorded and therefore recorded in the organization in accordance with the requirements of the GDPR. Keeping an overview of all processing operations helps the organization to have continuous insight and overview and to be able to draw up good management information.
A processing can have relationships in the management system with the tables below:
Contract
Data breach
Goal
Data set
Information system
Investigation
Process
Stakeholder
Requests of data subjects
Checkbox
Recording a Processing
Expand the menu under 'Company' and select the option 'Processing'.
Click on the "+" and enter the data in the Processing tab, as shown in the print screen.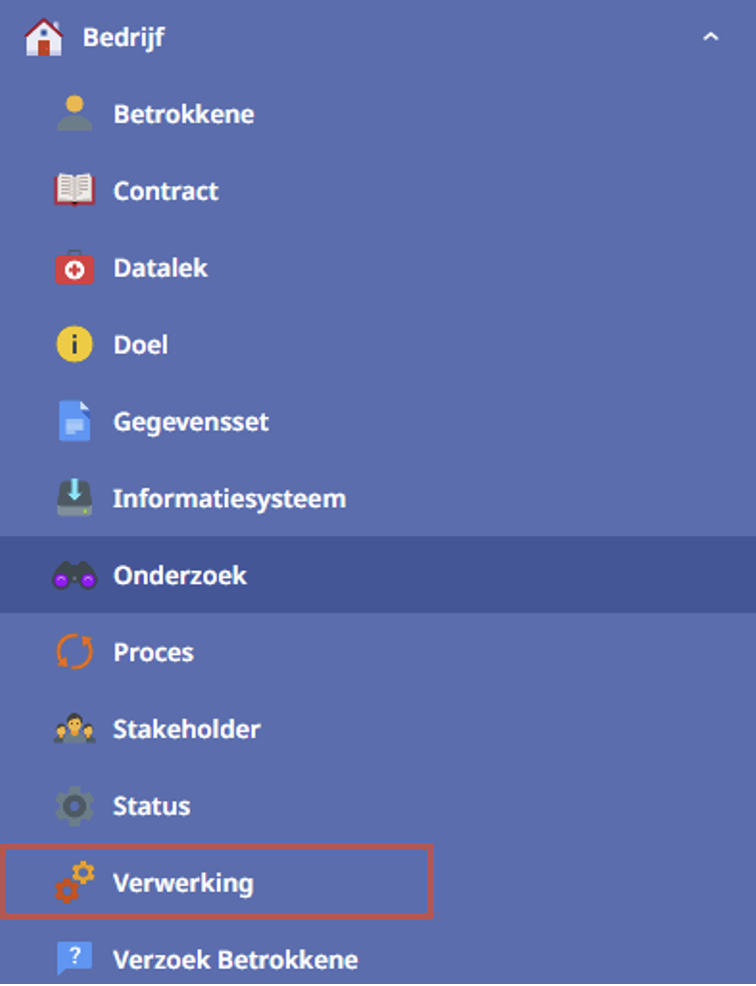 Select the 'Relation' tab to establish a relationship with the data cards to which this Processing relates.
Select the 'History' tab to see the data card audit trail.
Select the paper clip icon to upload supporting documents.
Select the text bubble icon to post a comment.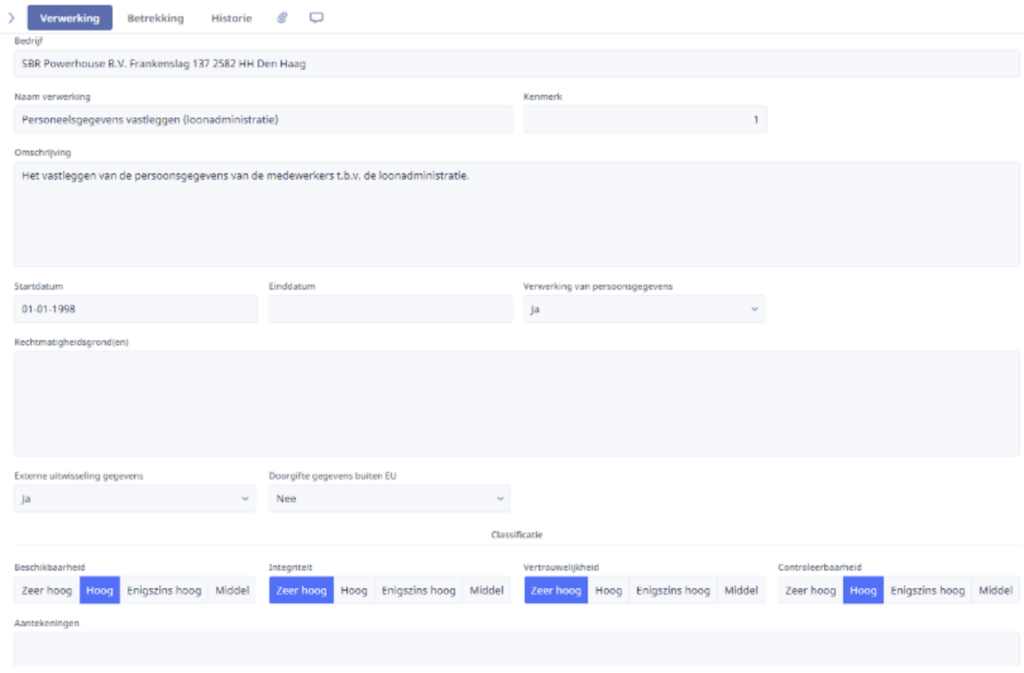 Tip from the Service Desk: also record the Stakeholders, Dataset or Purpose for the Processing.
Do you have questions or need help? Feel free to contact us.